Me: woke up from the bare contractions of early work. It was a few days before my second date, a pregnancy that seemed to have no complications. Moses' basket was out, and my hospital bag was packed. Everything was ready for our boy. He gave normal blows.
The day passed, my contractions remained soft, far apart. I remained faithful to the program discussed with our midwives. Stay at home as long as possible without rushing to the maternity hospital. I took our two-year-old son, Alex, for a walk with my boyfriend, and we picked up some hats. When I sang Twinkle Twinkle, Little Star Before Alex went to bed, the baby hit hard, as he had done for many days, as if he knew the song, knew our daily routine.
Not long after, a shiver went through me. Something went wrong. The baby's movements slowed down.
I called the number for midwives in our community. If I tried to drink something cold, to eat the things that made him kick, the midwife asked. I had, but I tried again while staying on the phone. Nothing He told me to go to my hospital in Kings, south London, to explain that I had not felt the baby move for some time.
I picked up a microcosm, leaving my husband at home with our sleeping son. I imagined that someone was examining the child, calming me down, sending me home to try to sleep until my work was really done. In the worst cases, they told me that the baby was in some danger, they would give birth to G. urgently. His father missed his birthday, but they would have all the years to come.
The nursery was silent. It felt empty, but it was not. The friendly but calm midwife saw me right away. He was silent as he scanned our baby, running over and over, then stopping somewhere.
I do not know who told me. There are different hypotheses in my mind, although only one can be true. I think the midwife came out and came back with the doctor. I remember the words. "Your child's heart has stopped."
Another doctor came in, scanned it, and told me the same thing. I refused to believe it.
I asked the doctors to restart his heart. He can't stop beating her while he's still tied up, for sure. I'm alive, so he must be, I said. Take it out, save it.
"It does not work that way," said the doctor. "He is dead":
I still would not believe it. I told them that my brother and father had both died, so my son could not die. The doctors had to tell me again. Our baby was dead.
I called my husband երբ, when the phone rang, I thought I was telling him to come, but not why. Maybe he could wait. But it made me feel wrong, so I told him. "The baby's heart stopped." I did not say the words "dead" or "dead."
A friend of ours, who was waiting to see Alex, arrived at our house, and my husband came to the hospital. It was already late at night. We were taken to a delivery room where a brilliant midwife looked at us. He was constantly talking to us, distracting us with stories, organizing an epidural. When I was so upset that I could not stop crying "sorry" that it was all my fault, he brought in doctors to reason with me to explain that sometimes children just die. All night, the work was accelerating, I hoped they were wrong, that our baby would come out alive.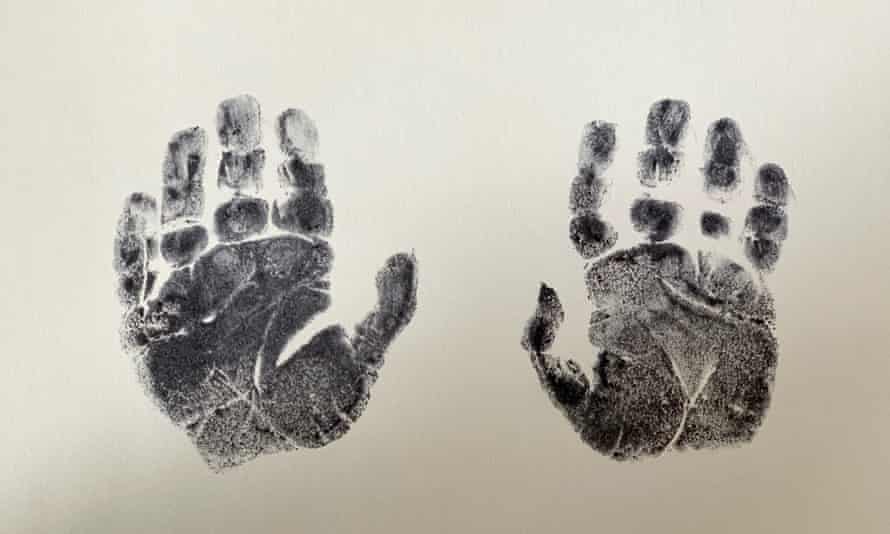 He moved in 2010. On the morning of Sunday the 26th. He died at some point on Saturday; he was dead. We called him Finn.
The midwife I called the night before arrived on Finn's birthday and stayed with us. He asked if we wanted him to take a picture of himself holding us. I'm glad he did. We did not know what to do; we were still completely unbelievable that our son was not alive.
In fact, I thought the stillbirth was something that happened centuries ago. I knew babies could die from complications during childbirth or after birth, but I told myself that this was unlikely to happen, I did not know that a full-term baby could simply stop living in the womb.
Unfortunately, this type of loss is not as rare as you might expect. Every day in the UK, around 14 newborns die before, during or shortly after birth, according to the stillbirth charity Sands.
Finn was one of those babies. Returning home without her, I tidied up, cleaned, and made all the same-sized cookies, all of which I felt were in control. At night I could feel him kicking. I woke up in the morning forgetting about the hospital, thinking for a moment that I was still pregnant. I would remember then.
I clung to our baby routine to sleep, eat, and walk to get more concussions. He loved to dance with Lady Gaga և Abba, they played most of his waking hours. Alex was old enough to ask where his promised little brother was, but he was too young to know the answer.
One of the hardest things about those early days was telling people what had happened. Friends were waiting for good news և children's pictures; Instead, we had to find words to say that our son died just before he was born.
People were kind, supportive, but did not know what to say. House full of cards և Postcards. Friends donated to our NSPCC fundraiser, which we held in Finn's memory. Many wrote letters and letters, leaving cakes. Some stayed to talk.
My friend Naomi called every morning, asking: "Is today a good day or a bad day?" He promised me that I would go through the worst days, that they would be less,, of course he was right.
Other parents invited us to the park. My friends took me out in the evening, distracting me և, at the same time restoring my broken self-esteem. Despite my grief և my guilt over Finn's death, their invitations said I was still good company.
We went with another family on the weekend before Finn's funeral. My brother looked at Alex so that my husband and I could leave the house alone. Through Sands's stillbirth և neonatal death charity, I made new friends who also lost newborns. We talked about what happened to us, how others reacted, to try our fears again.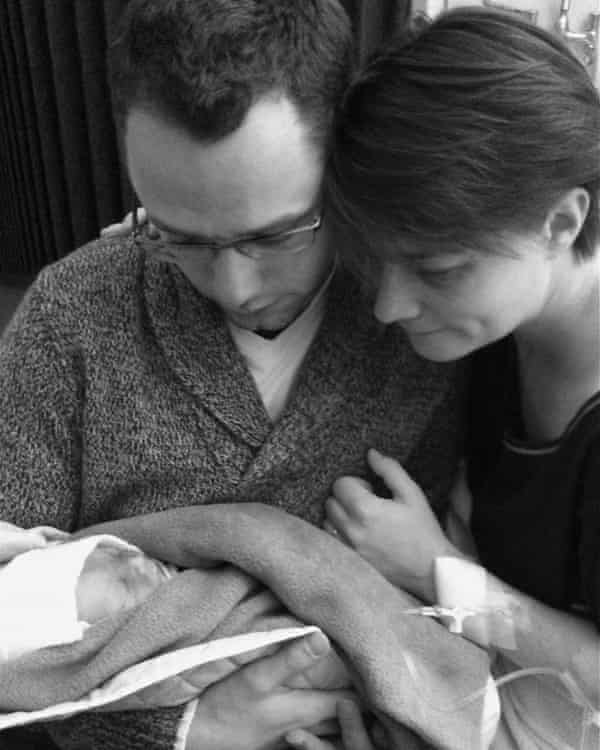 Some friends asked what happened, էի I was thankful to have the opportunity to share our birthday story, no matter how moving it was. My older girlfriend asked if I could show her Finn's photos, և it made her feel more real և alleviated my guilt that I did not have the usual baby pictures to share.
We have had the apparent support of the NHS since the investigation confirmed that Finn was dead. Our community's midwives and health visitors answered our questions about practical matters, such as what will happen now that I am not breastfeeding, how to arrange Finn's funeral, what to expect from the afterlife, which ultimately did not lead to Finn's sudden death. The late midwife put Finn on a disk with the photos she took at the hospital so we could see when we were ready. There were also prints on his hands and feet. We received excellent care from the hospital psychotherapist.
Some said nothing; usually people I did not know well, such as members of our baby band. They saw me uneven. Now the shock was gone, I was never with the baby. They probably thought I had left the baby with a babysitter or a relative. I allow myself to believe that. But the longer it lasted, the more I was worried about someone asking.
Looking back, in that group, in Alex's nursery, I would like to send an email to the person in charge asking them to tell the other parents what happened. All the divination on their part and the counter-prediction on my part could have been avoided.
There were a few more painful moments, but fortunately they were rare. A baby's announcement appeared in the post, և her picture of the baby blossomed in me. I was never going to baptize their healthy baby, but that card whispered to me, "Why can't I have my own baby?"
It was dinner a few weeks after Finn's death when no one mentioned what had happened to us. I doubt our friends wanted to give us a night away from grief, but we wondered if the message would speak otherwise of our son.
With all these situations, unanswered letters, nursery gates, weird dinners, I always felt that it would always be better to say something to a sad person than nothing. Even a simple "How do you do it?" gives the person a chance to speak, or they can respond with a "fine" or "like this" if they prefer not to.
And again, these would mean that you have to spend for these processes. There was one reaction to Finn's death. It was from someone I did not know well, but whom I promised to inform that our child was healthy. I sent a letter saying that I was sorry to share the sad news that Finn was dead. Then came the reply that "everything happens for some reason."
The phrase infuriated me. With all the pain and injustice in the world, how could anyone believe it? It deepened my guilt. The reason, of course, was something I had done, or would have done if Finn had lived. I could not be clear about her mother.
I like to think that under different circumstances I would get rid of "everything happens for a reason". But shocked, desperately wanting life to make sense, it consumed me. I made a list of possible reasons and asked anyone who would listen if they believed it.
The days became easier with the help of a psychotherapist over time. We saw her again when I was pregnant for the third time with Ella, who is now nine years old. I missed "everything happens for a reason". It just happens for no reason. Nature is wonderful and cruel. Alex and Ella grew up, went to kindergarten, school. We talked, we still talk about Finn. The photo we are holding of him is on the wall of our house.
I returned to work covering the Guardian economics. My job as a journalist was busy, rewarding, but something murmured to me. I wanted to write something longer, more creative. Then the character of Rachel Summers came to me, and I started writing her story. Her son, like Finn, is stillborn, and Rachel is also told that "everything happens for a reason." He is convinced that he knows the reason. The day she found out she was pregnant, she prevented a man from jumping in front of a train. The man probably took the place of his child և he decided to pursue him. What started as a character became a novel, which, I hope, brings the loss of a child out of the shadows a little. Its title is the phrase that tormented me so much: Everything happens for a reason. I still hate those words.
However, I know it is difficult to find the right words when someone is mourning. Despite losing my son, brother, and parents, I still struggle to write something in the condolence card that might be comfortable. After all, I know that no matter what I say, I can never return a grieving person to their loved one. But I believe that the better we talk about death, the less we will feel the isolation.
قد يهمك أيضاً :-