REDMOND, Washington. – Redmond police have arrested two people in connection with the murder of a 10-week-old baby in February.
The baby's death was initially considered "suspicious", but the King County Medical Examiner's Office confirmed in June that the baby had died as a result of the murder.
Police said the baby's mother, who was a minor at the time, left the baby with the two suspects in an apartment at 189800 on NE 98 Road to leave the state. One of the adults in the house called 911 on the morning of February 17 and said that the child did not respond. He was pronounced dead at the scene.
On August 6, police said they had arrested two people and placed them in King County Jail to investigate a second-degree murder.
"The death of a baby affects everyone in our community," said Redmond City Police Chief Darrell Lowe. "I am proud of our officers and spies who have worked on this difficult task as we seek justice for Azon և and his family."
FOLLOW: The mother raises her voice after the death of the child was recognized as murder
Kam Azon's mother, Kamaria Weston, spoke to Q13 News in June. He said Az Azon spent three days with his 20-year-old boyfriend 24 a 24-year-old boyfriend. Everything seemed to be going well.
"I spoke to them literally every day, several times a day," he explained.
But then his girlfriend suddenly stopped answering him. Later that morning, Weston heard that a child had been found dead in the apartment of his friend Redmond.
"At first I say, 'By no means is this my child.'
But he was still terrified and anxious, because it was the same day that his girlfriend did not answer. "I've called both of them more than 100 times," Weston said.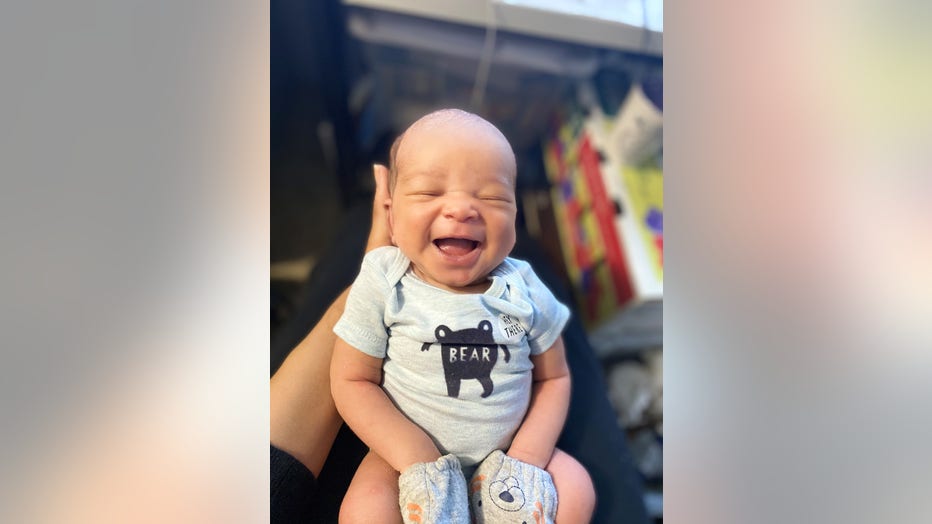 Neither the friend nor the friend's friend answered him. Then came the call, which changed everything. The scouts said there was no azone.
Weston said he had not heard from the couple that his friend had closed his room. Redmond police say there are two suspects, but no arrests have been made.
"I want to offend him, but I can not. "I just want them to close."
For a long time I did not believe it until I saw him face to face, like, "My God, he really is gone."
Weston said he last saw his child before the cremation.
"I really could not enter the room at all. I needed to be kept there. "I'm just happy to see him and say goodbye."
Formal charges will be considered by the King District Attorney's Office.
WATCH O I I. Q13 News:
Stay connected with Q13 News on all platforms.
Download: Q13 News և Weather programs
WATCH Q13 Live News:
SUBSCRIBE. Q13 FOX on YouTube
DAILY CAR RI IQ. Sign up for our magazine
FOLLOWING: Facebook: |: Twitter: |: Instagram:
قد يهمك أيضاً :-